IAWW is dedicated to preserving the historic art of wheat weaving and sharing the craft with future generations. Meetings are open to both members and visitors wishing to learn more about the art of wheat weaving. Visitors are encouraged to contact us at info@illinoiswheatweavers.org prior to attending a meeting to get additional information about the event.
Meetings of the Illinois Association of Wheat Weavers are held 3 times a year, generally in February, April and November. Additional gatherings may be scheduled throughout the year. Meetings are usually held somewhere in Bloomington or Lincoln, although the location changes periodically. These 2 day sessions feature workshops to learn new designs and share techniques, a meeting to discuss association business and social activities such as dinners and pot-luck lunches.
National Convention:
Members of IAWW are encouraged to join the National Association of Wheat Weavers in an annual convention, generally held each April. This convention brings together wheat weaving groups from across the country for a 5 day event. Location rotates between the Eastern, Central and Western Districts of NAWW. IAWW is part of the Eastern District.
The last convention was held in Indianapolis, IN in April 2017 and many IAWW members attended. The next NAWW convention will be held in April 2018 in Boise, ID. For more details, visit http://nawwstraw.org.
Past convention locations:
2017 – Indianapolis, IN
2016 – Lincoln, NE
2015 – Reno, NV
2014 – St. Louis, MO
2013 – Minneapolis, MN
2012 – Portland, OR
2011 – Boston, MA
2010 – Wichita, KS
2009 – Mexico Cruise
2008 – Peoria, IL
2007 – Tulsa, OK
2006 – Albuquerque, NM
2005 – Hershey, PA
Click the headline or photo below to read each article about our past and upcoming events.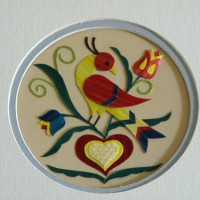 Upcoming Events
-
Guests are invited to attend any event. Please contact us at info@illinoiswheatweavers.org for complete event details and directions to the location if you would like to attend.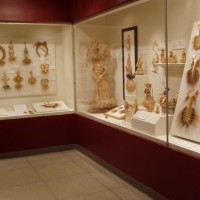 Spirit of the Harvest
-
The Illinois Association of Wheat Weavers' "Spirit of the Harvest; Straw Art in Illinois" was on display at the Peoria Lakeview Museum May 21 through September 19, 2010. Lakeview museum was a wonderful little museum. It is now a part of the new Peoria Riverfront Museum, located on SW Washington St. in Peoria. It has a gift shop and library, a book shop, planetarium, a discovery area, classrooms, and gallery areas- some are permanent, some are changeable within the museum system and some are changeable displays showcasing current interests.